Advertise to 10.1 million jobseekers
Easy step-by-step posting
Award winning client support
FREE company profile
Network of over 800 sites
Advertise Now
+VAT
£275
FREE company profile
Use your adverts over 3 months
Dedicated account management
Get started immediately
Network of over 800 sites
Each advert live for 28 days
Advertise Now
+VAT
£399
Huge savings - Save over 40%
Use your adverts over 12 months
FREE company profile
Adverts live for 28 days
Dedicated account management
Social media integration
Network of over 800 sites
Advertise Now
Multiple locations? - Call us on 01252 810995 to upgrade your job adverts to Nationwide or Regional coverage
Need 10+ jobs or job adverts with CV Database access?
Call our award winning team now for an unbeatable bespoke package on 01252 810995
Recruitment Agencies call today on 01252 810995
All our advertisers benefit from the following…
Advertise your jobs to over 10.1 million candidates
CV-Library advertises extensively throughout the UK to attract the very best candidates.
View our latest campaigns here
28 Day Posting
Your job will be posted onto the CV-Library job board for up to 28 days
800+ Site Network
Your advert will be posted throughout our network of over 800 career sites
Company Profile
Your free company profile provides a great branding opportunity and helps improve your SEO
Social Media
Share your vacancy with contacts on LinkedIn, Twitter and Facebook
10.1 Million CVs
With the UK's largest CV Database we guarantee a response to your vacancy
Call our experienced team today on 01252 810995
How We Generate Maximum Coverage for your Vacancies
CV-Library.co.uk produces widespread marketing campaigns across most media, including TV, Outdoor, Online, Gyms, Landmark Sites, London Underground, Buses and more. Our campaigns keep our traffic levels extremely high, with over 8.6 million monthly visits. Our partner network of over 800 websites also means you get maximum coverage to your advert and great reach across 70 different industries.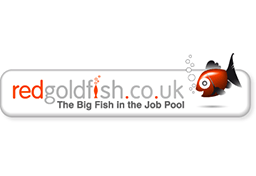 View our Partner Network
Just some of the 9,943 great companies currently recruiting with CV-Library…
"The results CV-Library produce are very strong, from applications to offer stage. CV-Library rate very highly within our providers and we would highly recommend them"
"With a simple CV search function and dedicated client support, we have been impressed with what the site can offer us. We would recommend CV-Library without a doubt to similar sized businesses as ourselves"
"CV-Library put together a very successful campaign using different methods of advertising to drive targeted jobseekers through our application system. We have also managed to recruit people internally, making it even more crucial to our company"
View all our testimonials

<![if !IE]> <![endif]>